Roster One: Women In Music
Saba Seyedi is a complex problem solver in the music industry with Human Design Thinking. Saba began as a Cognitive Scientist and transitioned into an App designer. The love for music landed her a position at SOCAN as the Digital Product Manager. Saba's role involves rebuilding SOCAN's software and implementing AI to automate their processes. Current projects include the Member Portal, Staff Portal, Public Site, APIs and Mobile App. The vision is to give Canadian Creators complete transparency to their own data and royalty earnings while simultaneously innovating music rights organizations globally.

INSTAGRAM
Alicia Brown began as an art director in advertising for six years before making the switch to event production and talent management. The daughter of a DJ, she jumped at the chance to tell others about her dad and the pivotal role in her love of music. Since then, Alicia decided her career in music is a mission to protect and support musicians/artists in Toronto.
Dreyuh is a marketing strategist and production multi-hyphenate who is constantly creating new opportunities for herself and her friends. Cutting her teeth as an intern for INK Entertainment, it led into a full-time versatile role at RAPSEASON, the urban imprint under INK Entertainment that produces mid-high-level shows for local/international acts, in Toronto. Dreyuh currently freelances, consults and working on some interesting music/creative projects with music artists one-on-one.
My name is Sarafina McIntosh, I am 28 years old and a music lover, specifically a hip-hop fanatic. I created and co-directed a documentary entitled Badassery that featured some of Toronto's most prominent female DJs such as DJ Lissa Monet, DJ Killa Kelz, DJ Cookiedoh and much more. My ultimate long-term goal is to inspire young women of colour to become as well as continue to be fearless and relentless in pursuing their dreams within the music industry.
Joelle White is the curator of the 'Toronto : Girls Need Love' playlist. After the fast popularity of the playlist, Joelle started the Girls Need Love initiative/brand. Joelle decided to expand on the playlist and create an initiative due to not seeing enough women represented on major playlists on digital streaming platforms. As well as the women to men ratio being represented on radio stations, music publications. Joelle, credits her curiosity to finding music that is being produced and created by womxn in Toronto. Joelle appreciates learning about everyone's story on how and why they started their craft and through creating this platform, documenting those stories to share with the community and the rest of the world.
Briana Mendez is a Florida-born Boricua working in music and media. Devoted to elevating Latinx voices in her work, she's currently developing latin music strategies that brands can tap into with GenIus' Brand Partnerships team. Her works include marketing management at Remezcla, influencer strategies for multicultural events, and audience insights for brands and partnerships. Using research to create nuanced understandings of the Latinx experience, Briana is cultivating communities across music and entertainment to empower queer and Latinx voices.

INSTAGRAM
Siya Bahal has roots in the San Francisco Bay Area, but has spent the last four years in New York City. After her time there, she recently relocated to LA to work in music video production & creative strategy for artists. As a queer woman of colour, Siya advocates for artists and tells interesting visual stories that connect them to authentic and engaged fan bases.
Vanessa (they/them) is a multidisciplinary creative. As a strategist, DJ, writer, and curator, they create spaces and experiences centred on queer and people of color communities. They also serve as Head of Experience for for Ethels' Club, the first social club for people of color, where they run all branding, programming, product, and culture operations in the space. Vanessa hopes to expand their creative skillsets so that they can offer creative marketing and management services to other queer artists of color.
Sharlea Brookes-Keyes is a talent manager and creative from Boston, MA. She began assisting talent during her time at Northeastern University and decided to go full-time after experiencing the satisfaction of seeing her ideas come into fruition. Outside of artist and musician management, Sharlea strives to help build the infrastructure needed for the Boston music scene. Her clients currently include rapper Vintage Lee and producer Daniel Dalexis.
Charlotte, North Carolina
Born in Winston-Salem, North Carolina, and raised in Charlotte, Megan Wolford is an emerging music professional playing a key role in the growing wave of musical talent rising out of North Carolina. Her most recent project serving as Charlotte's Market Manager for Dreamville Fest is helping bridge the gap between the local music scene and the larger musical ecosystem outside of NC.
Megan recently earned her Masters Degree via New York University's Music Business Graduate program. During her time at NYU, Wolford became involved with organizations such as GrammyU as well as acquiring highly coveted internships with Primary Wave Entertainment, the Highline Ballroom, and Bandsintown. Megan previously interned with Cornerstone Agency and FADER MAG, Jamla Records, as well as serving as an event planner for Marketing Resource Solutions.
Megan is currently the manager for the NC R&B artist Cyanca who was just awarded Best Artist 2019 from Charlotte Magazine. Wolford's success as Cyanca's manager has garnered critical acclaim for the up and coming artist with placements in REVOLT, Creative Loafing, Soulection Radio, Audiomack Official R&B playlist, Beats1 Radio "Discovered on Apple Music" Playlist curated by Old Man Ebro and performances at Facebook's Headquarters and A3C Hip Hop Festival.
Megan's biggest aspiration is to one day be appointed President of the Recording Academy.
Program Partner: WhutWeShare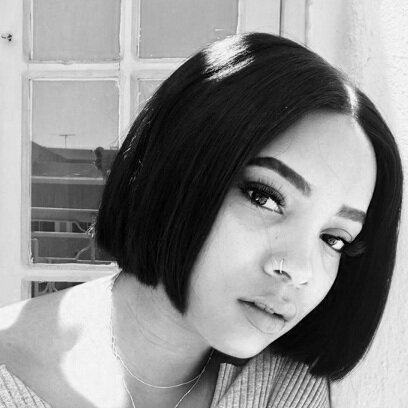 Jasmine Lamb is a career + wellness coach who serves as a vessel for purpose-driven creators, helping them to actualize their gifts and talents to achieve their highest ambitions.
She is also the founder and CEO of WhutWeShare, a lifestyle platform designed specifically to support and inspire multihyphenate creators and their unique experiences.
Working with both brands and creatives throughout her career, Jasmine specializes in the unique connection between brand, purpose, and community — strategically bridging the gap between a brand's unique mission and the individuals they wish to connect to.
Ultimately, all of Jasmine's work is rooted in her belief that self-discovery begins with the collective and that we're all on a uniquely connected and highly personal journey to be our best Selves.

WEBSITE | INSTAGRAM